THE ATHLETIC

The Athletic publishes sports articles that are better and smarter than other sports outlets because they are written by better and smarter sports journalists.

Smarter sports journalism makes smarter sports fans.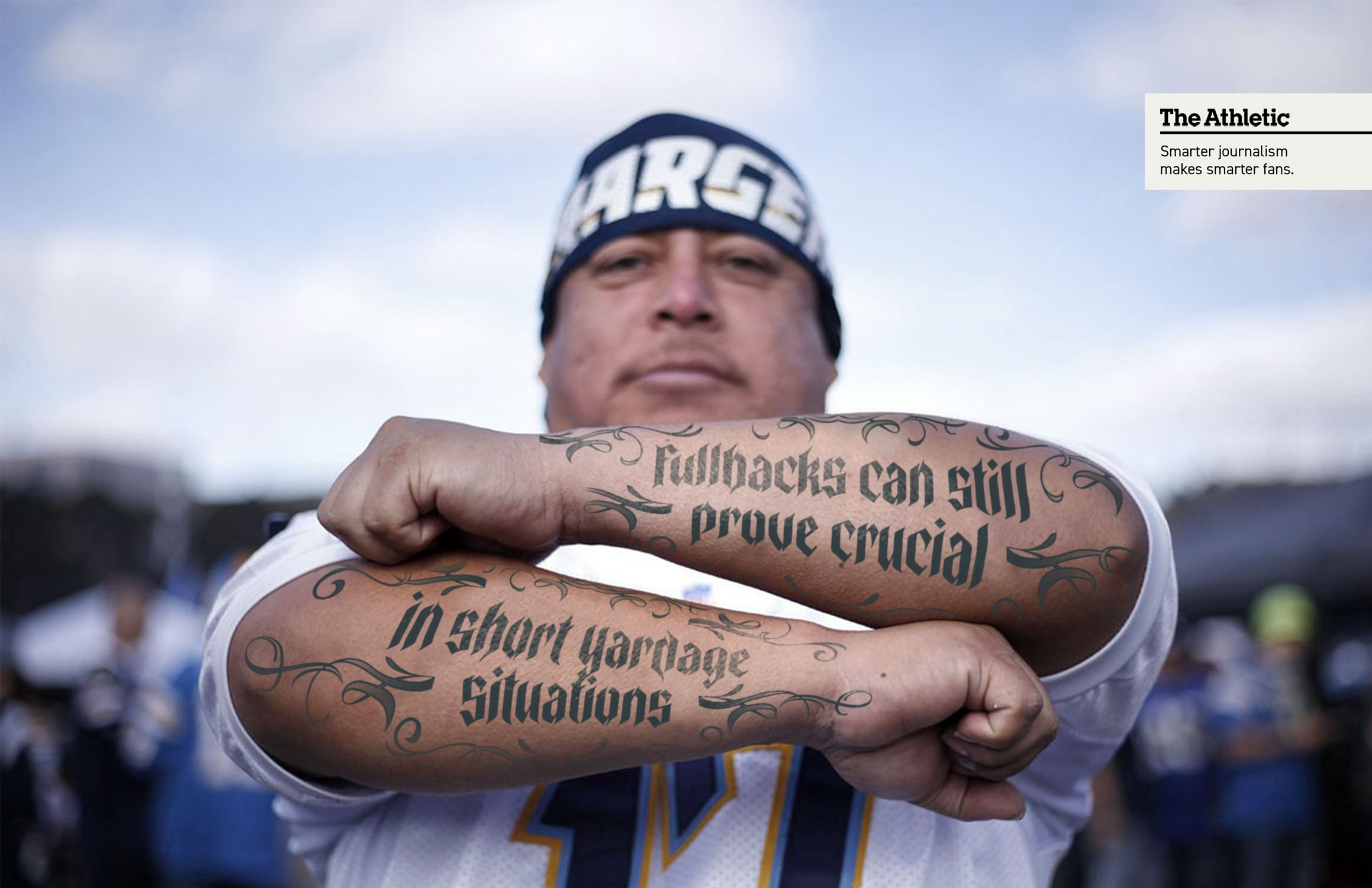 STUPID SPORTS FAN FOUNDATION
Nominate your friends. If they get the most support online they'll win a lifetime subscription to The Athletic.
LOCATION SPECIFIC BILLBOARDS
Made with
Will Curtis
.
Will can't actually fit an entire lightbulb in his mouth. That would be SO dangerous.
Very serious copyright © 2021 Liam McKay // Website made in my windowless bedroom
678.778.3608 // jwcmckay96@gmail.com