CAPTAIN D'S

People eat fish from fast food burger restaurants for some reason. They shouldn't.

Captain D's is a fast food fish restaurant that actually serves real fish. And these fish are really real.
IMPORTANT NOTE: People not from the southeast sometimes haven't heard of Captain D's. It's a regional chain of fast casual fish restaurants. Here's a picture.
Say something really real with a Captain D's real fish sandwich.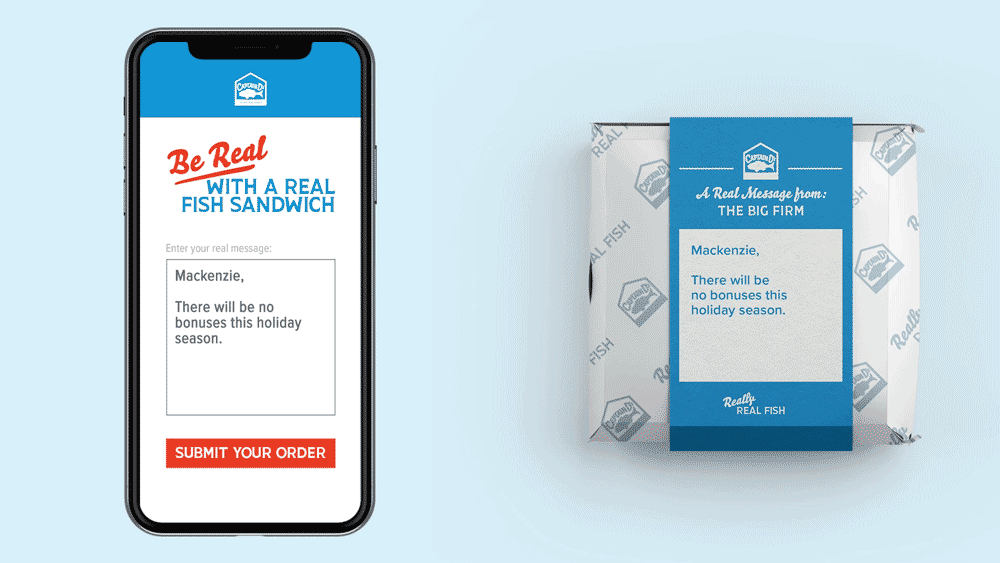 A really real PR headline about that time Captain D's sued the band Phish for not being real fish.
OUT OF HOME
Next to McDonalds.
Made with
Jason Colliton
.
Jason doesn't believe in covid.The fact that I lied about him on the internet is going to drive him insane.
Very serious copyright © 2021 Liam McKay // Website made in my windowless bedroom
678.778.3608 // jwcmckay96@gmail.com